InStyle on Instagram: Our Favorite Photos This Week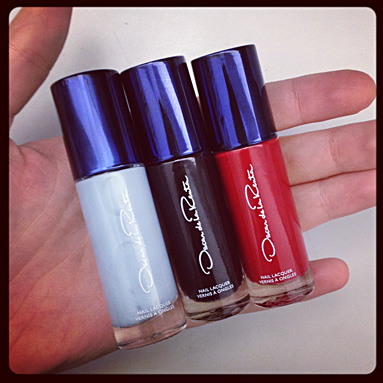 Oscar de la Renta's Stylish Polishes
No surprise that this label's beauty products are just as chic as their red carpet designs!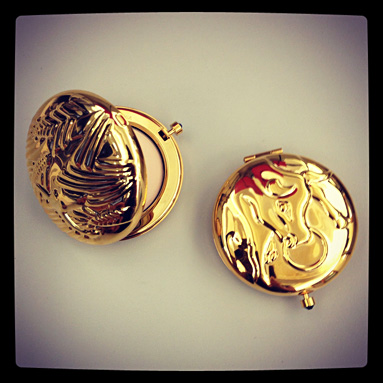 Estee Lauder's Zodiac Designs
These compacts give new meaning to looking into the future. We shot the Virgo and Taurus cases, what's your sign?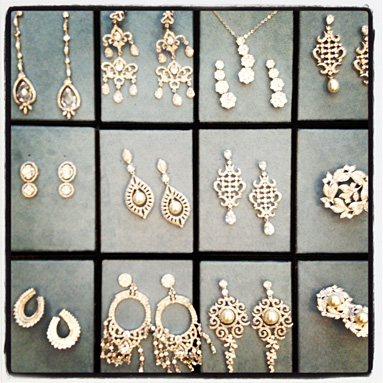 David Tutera's Jewelry Launch
We got a preview of the wedding expert's latest accessories and couldn't snap just one!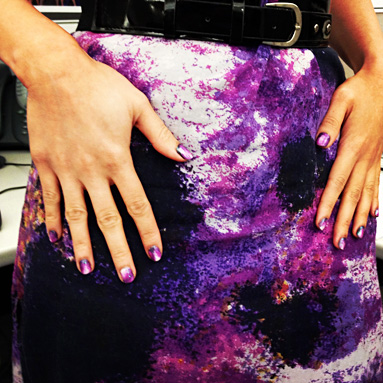 Our Intergalactic Nails
Though our beauty editor's matching nails and dress were unintentional, the results were positively chic!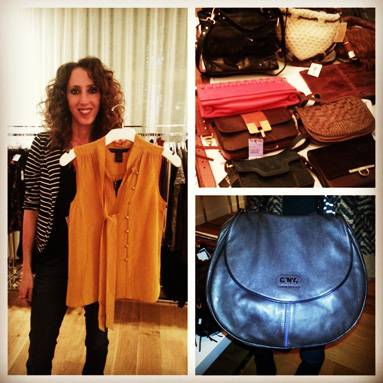 Jen Rade's Fashion Tips
This stylist to the stars works just as well on a budget—these fall picks are from TJMaxx and Marshalls!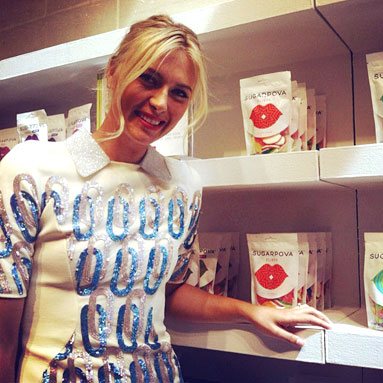 Maria Sharapova's Sweet Treat
The tennis champ sure knows how to dress for the occasion—how sweet is the David Koma dress she wore to her candy launch?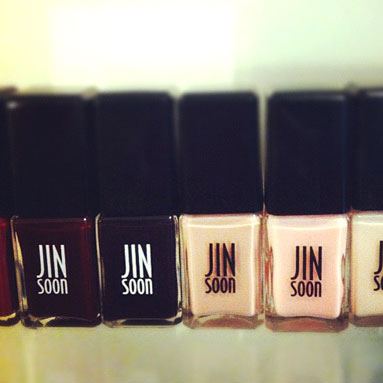 A Model for Perfection
We love Jin Soon Choi's match-all colors—and the fact that some of our favorite models (Karlie Kloss! Coco Rocha!) gave the shades their names.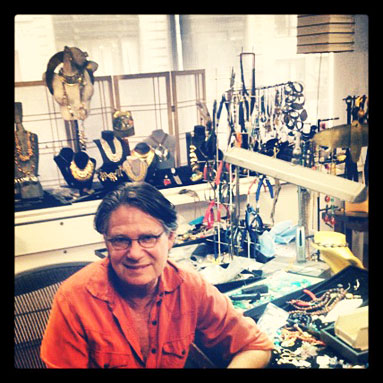 Robert Lee Morris's New Jewels
We never turn down the chance to look at gorgeous, sparkly things!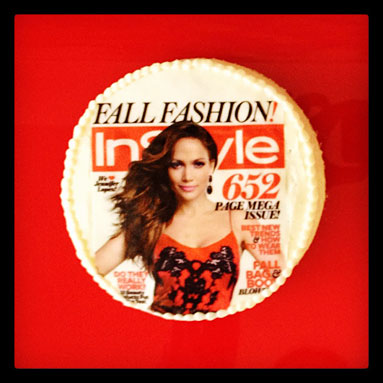 InStyle's Tasty Cover
This stylish cake definitely did our September issue right—and was just as satisfying!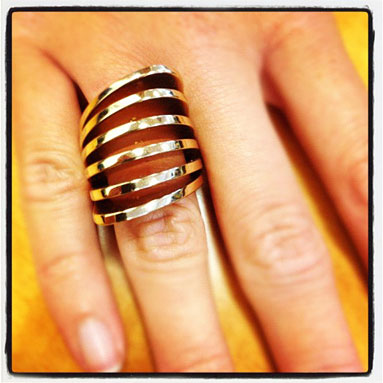 Put a Ring on It
It doesn't get much cooler than Vita Fede's futuristic stacked style.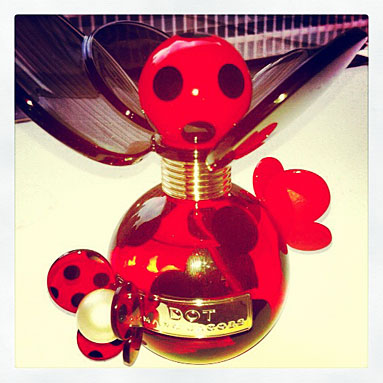 Marc Jacobs's Spotted Scent
If you think this perfume looks great in pictures, you should see how it smells.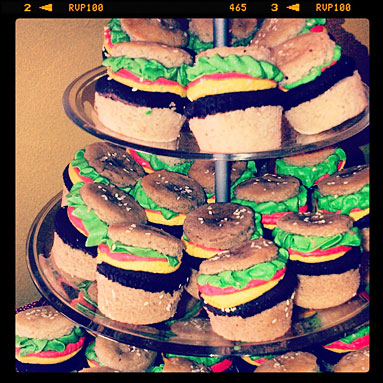 Georgetown Cupcakes in Disguise
If this platter of Georgetown Cupcake treats from Jennifer Klein's Day of Indulgence isn't a happy meal, we don't know what is.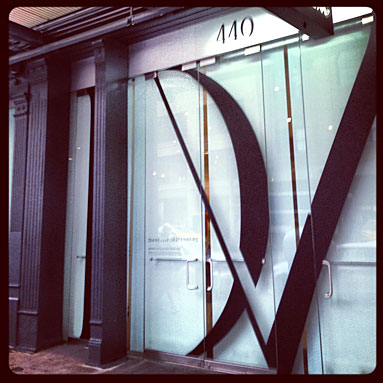 DVF N.Y.C.
Talk about window shopping, the label's Meatpacking store looked so chic from the outside, we had to head in.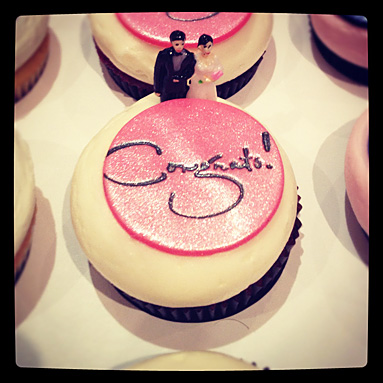 Georgetown Cupcake Strikes Again!
Our friends at the New York bakeshop indulged us with celebratory confections for our office bride-to-be.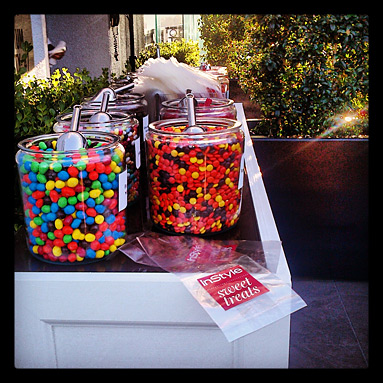 InStyle's Delicious Bash
Speaking of sweet stuff, get a load of the candy spread at our annual Summer Soiree. What a treat!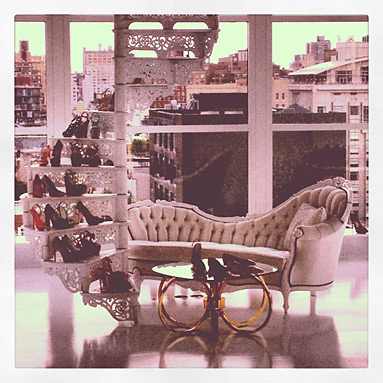 alice + olivia's Stylish Showroom
Check out that view (and we're not talking about alice + olivia's eye-catching heels). We loved everything about the label's new Meatpacking showroom, from the clothes to the decor.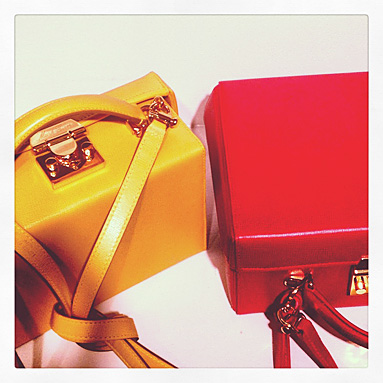 Mark Cross's Bright Bags
The classic style was inspired by Grace Kelly's tote in Rear Window, but the colors are so fall 2012.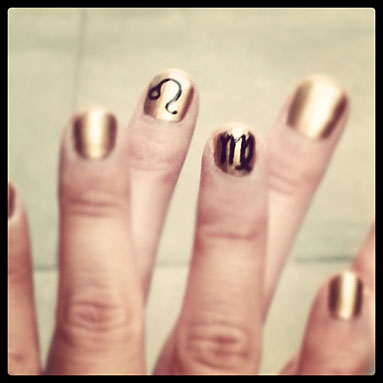 Astrological Manicures
The Virgo and Leo-tipped fingers of InStyle.com's editors, courtesy of the Express holiday preview in New York. So, what's your sign?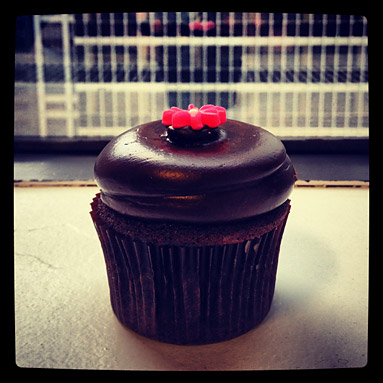 Georgetown Cupcake's Sweet Treats
It may have been raining outside, but our office was full of sunshine thanks to the bakery's floral confections.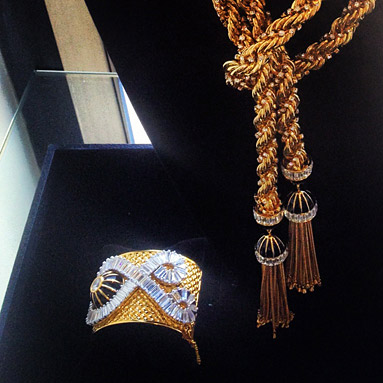 Rachel Zoe's Jewelry Launch
Who better to design a line of retro gold accessories than the queen of statement jewels?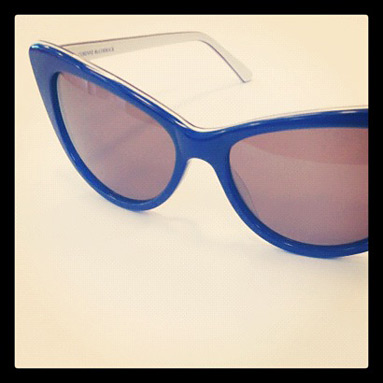 A Find in the Fashion Closet
When our Fashion Director Cindy Weber Cleary spotted these chic (and under $100!) Corinne McCormack sunnies in the office she had to snap a pic: "I love a good cat-eye—they give you an instant face lift!"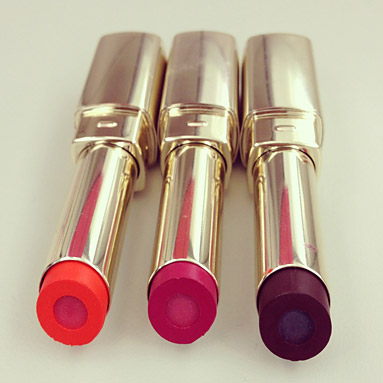 Dolce & Gabbana's Bright Shades
With hues so bold is it any wonder that we couldn't choose a favorite from the Passion Duo collection?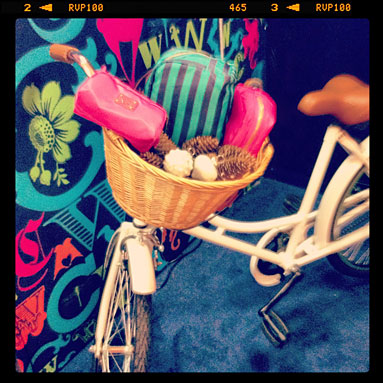 C. Wonder's Chic Wheels
We can't imagine a more stylish way to get around town than the colorful brand's retro two-wheeler!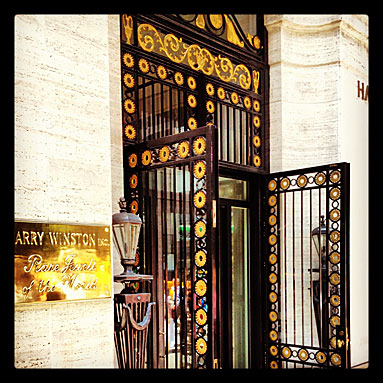 Harry Winston's Golden Gates
The only thing more lavish than the exterior of this famed jeweler's shop is what's inside their glass cases.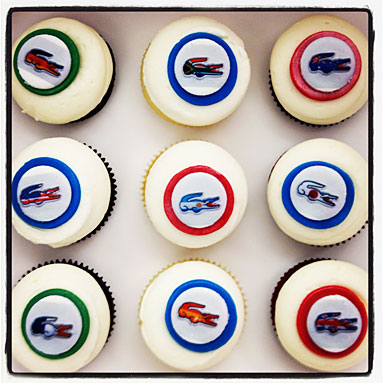 Lacoste's Global Goodies
If there was an Olympic event for cupcake eating, we'd win it after digging into Lacoste's flag-inspired treats!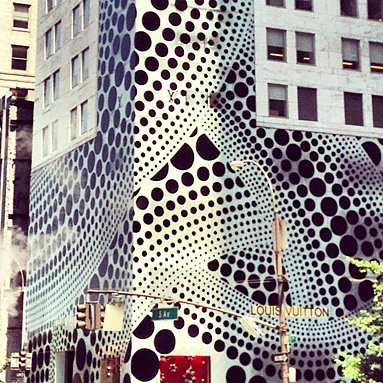 Louis Vuitton's Dotted Facade
Spotted: Louis Vuitton's Yayoi Kusama-tagged Manhattan flagship.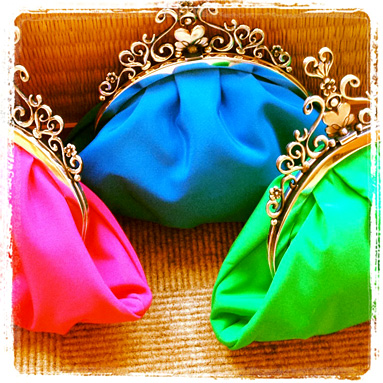 Charlotte Olympia's Bright Beauties
A rich hue and opulent hardware made for a wow-worthy clutch.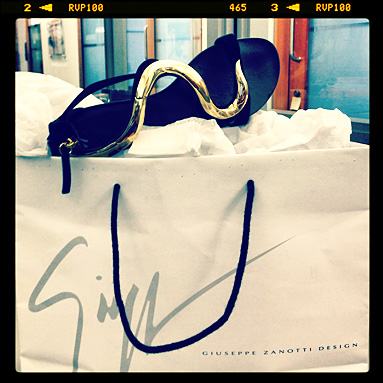 Giuseppe Zanotti's Slithering Sandals
We don't mind something crawling out of our shopping bag when it's an accessory this chic!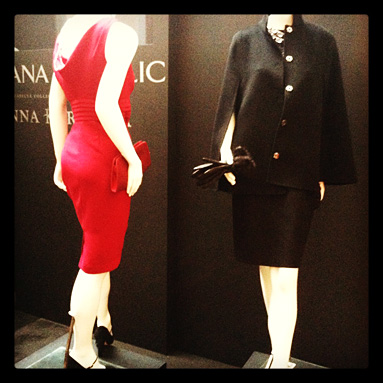 Storybook Designs at Banana Republic
We knew Banana Republic's Anna Karenina designs were going to be good when the label announced the collaboration, and we weren't disappointed!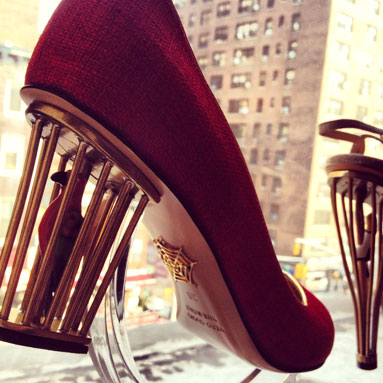 Charlotte Olympia's Peekaboo Heels
Birds of a feather flocked together when we were drawn to these standout heels at the designer's New York event.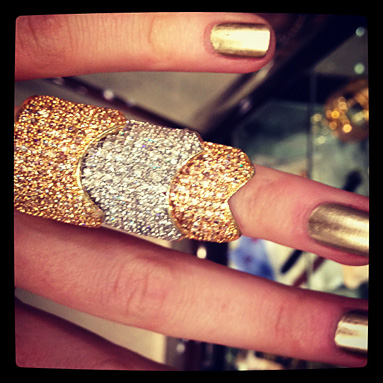 Eddie Borgo's Hinged Ring
Our editor's Essie nails gave this two-tone sparkler a run for its money at Bergdorf Goodman's holiday preview.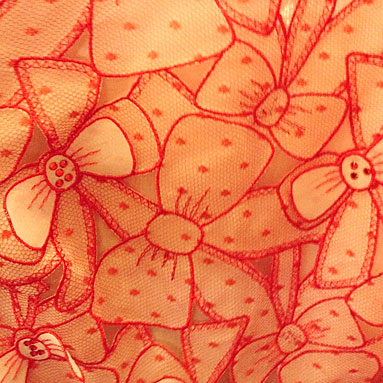 Lorena Sarbu's Intricate Gowns
This floral gown looked so pretty from a distance, we had to get a closer look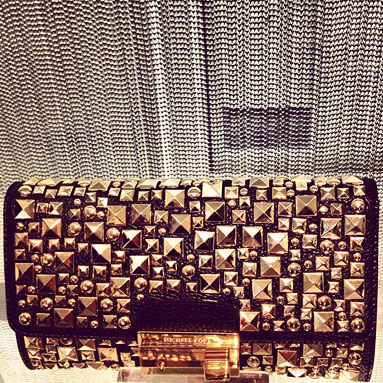 Michael Kors's Studded Clutch
You went as crazy for the designer's heavy metal clutch as we did—it was our most popular Instagram ever with more than 6,000 likes!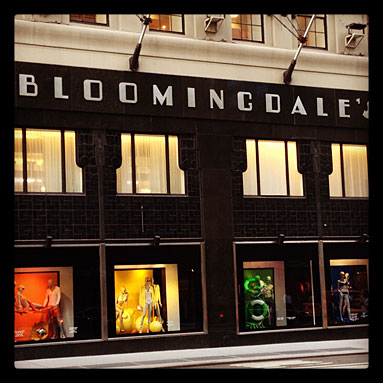 Bloomingdale's Bright Windows
Sometimes a storefront looks so good we have to stop and snap. Case in point: the colorblock displays at this iconic New York shop.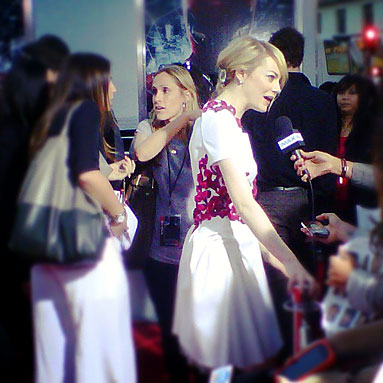 Emma Stone's Amazing Red Carpet
The actress rarely disappoints, least of all in chic designs like the Chanel dress she wore on The Amazing Spider-Man's red carpet in Los Angeles.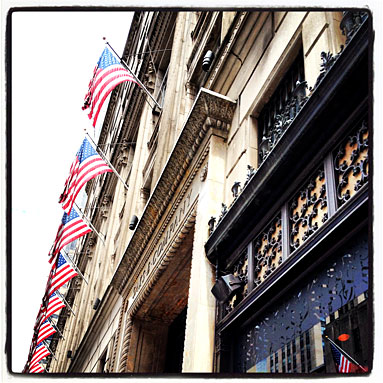 Saks Fifth Avenue's Patriotic Facade
The Fifth Avenue shop made us want to salute their stars and stripes.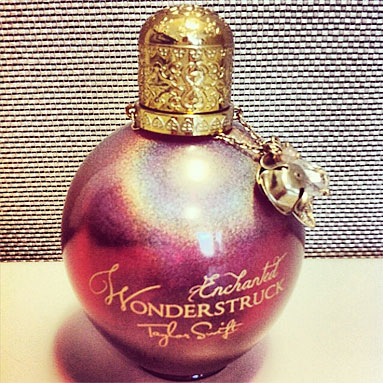 Taylor Swift's Enchanting Scent
Consider us Wonderstruck by the country singer's sweet scent. We can't wait until September, when Wonderstruck Enchanted hits stores for $60.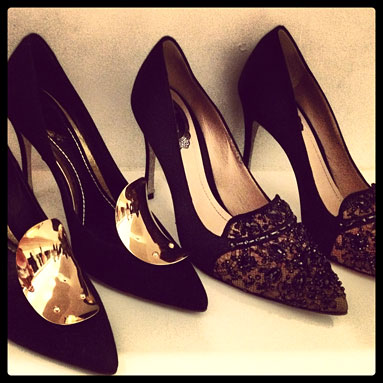 Rene Caovilla's Black (and Gold!) Beauties
The only thing richer than this regal metallic hue is when it's paired with Rene Caovilla's ornate black silhouettes.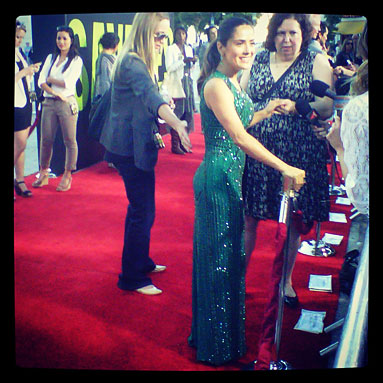 Salma Hayek Pinault's Enviable Gown
We went gaga for Gucci thanks to Salma Hayek Pinault.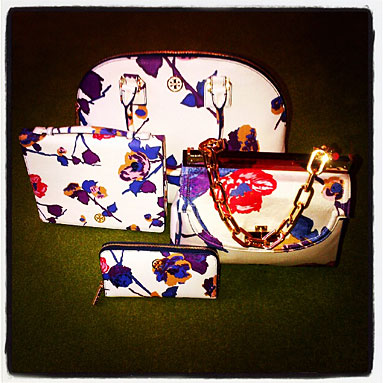 Tory Burch's Fall Florals
Summer just started but we're ready for autumn thanks to the pretty accessories at the designer's L.A. preview!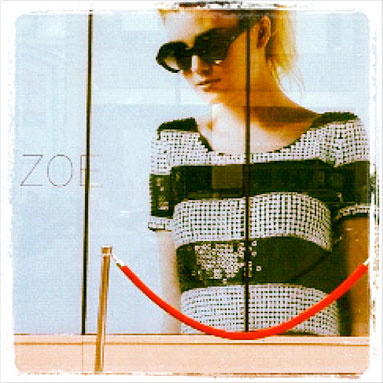 Rachel Zoe's Major Sample Sale
We went nothing short of bananas for the clothes, shoes and accessories at the star stylist's N.Y.C. event!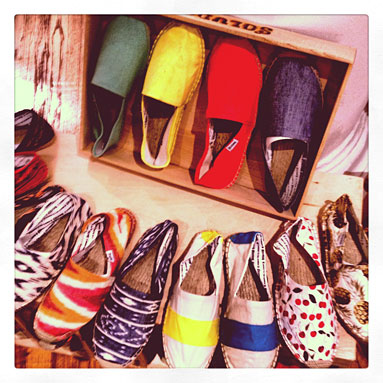 Soludos's Fun Prints
Speaking of bananas, the fruity cherry and pineapple prints were among our faves at the espadrille label's preview. Ikat, striped and solid pairs brightened our day.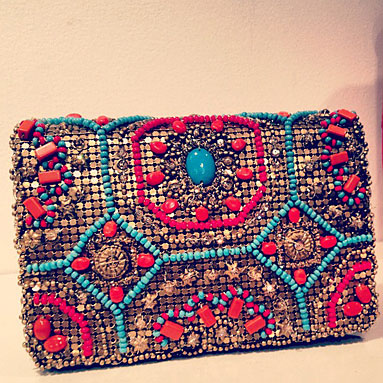 Marchesa's Colorful Clutch
Talk about a showstopper—the only thing that could rival Marchesa's beaded resort clutch in eye-appeal are the label's equally intricate gowns.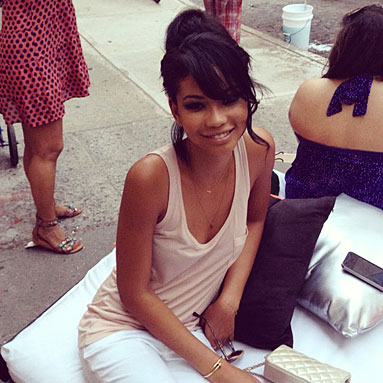 Chanel Iman's Sweet Shades
Despite the New York heat, Chanel Iman looked flawless at a Sunglass Hut block party.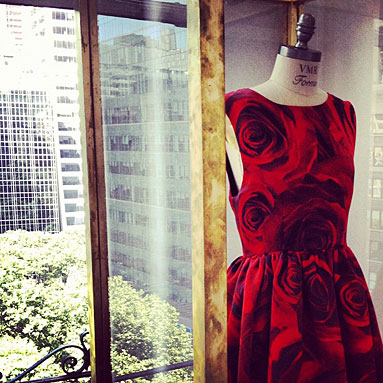 A Dress with a View
The only sight nicer than alice + olivia by Stacey Bendet's birds-eye view of Bryant Park? The ladylike floral design standing beside it.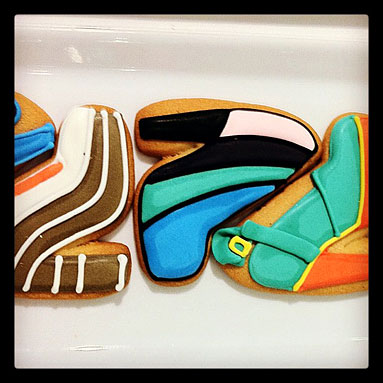 Eleni's Chic Cookies
Stuart Weitzman's heels looked so good we could eat them all up at the designer's preview.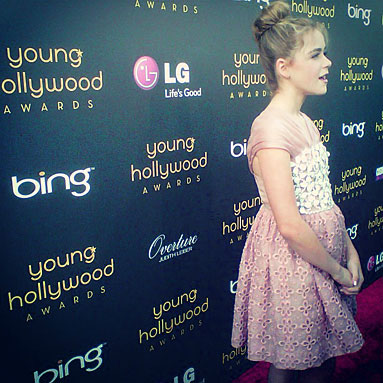 Kiernan Shipka's Red Carpet Moment
Not only did she receive Young Hollywood's Scene Stealer Award, she also stole the show in a sweet Miu Miu dress.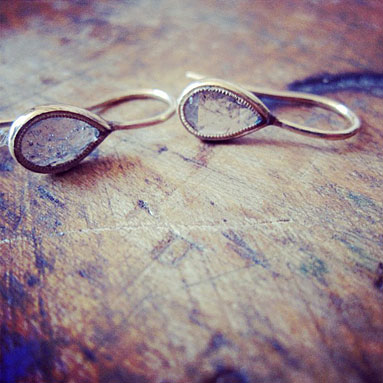 Digby & Iona's Alternative Engagement Rings
We gave you a sneak peek at the Brooklyn-based jeweler's bridal line, even before you read about it on our site!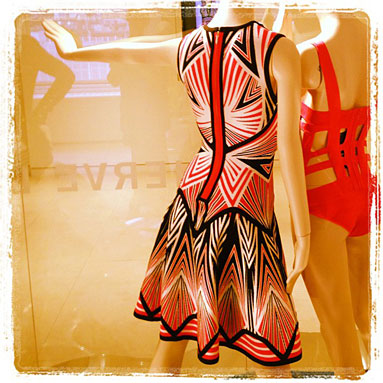 Herve Leger's Graphic Prints
This scene-stealing dress turned as many heads in the Herve Leger showroom as it would on the street!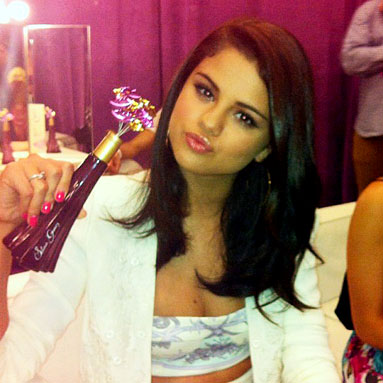 Selena Gomez's Sexy Summer Scent
At the launch event for Gomez's hot summer fragrance, the singer blew kisses to her fans and told InStyle.com "I'm so thankful to them."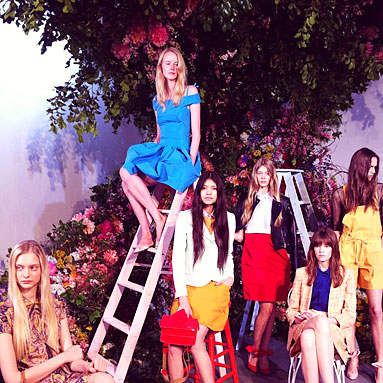 Carven's Garden-Inspired Presentation
We're so smitten with the label that we'd love to be sitting in a tree with Carven too!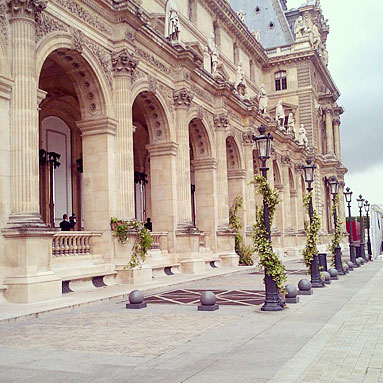 Ferragamo's Lavish Setting
When your clothes are works of art, there's no better place to set the scene than a museum. For Salvatore Ferragamo's resort collection the label went big and held their show at the Louvre.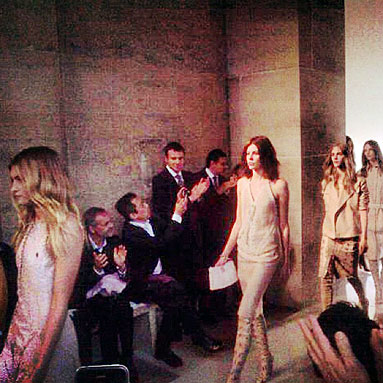 Ferragamo's Chic Runway Styles
Once inside the Louvre Ferragamo's designs were as stunning as the building's exterior. Also alike were the architectural elements and the cool, neutral hues!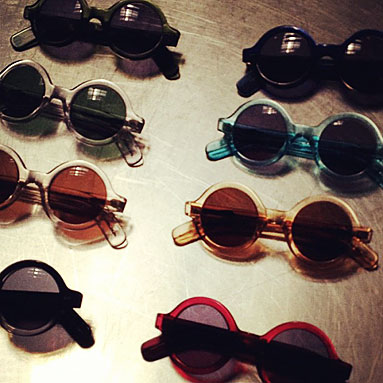 Jonathan Saunder's Colorful Shades
Chic sunny alert! With designs this bold, the only tough decision would be selecting a color.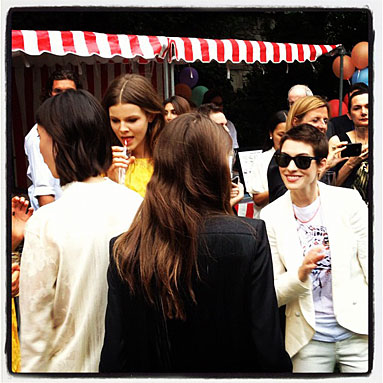 Stella McCartney's Carnival Presentation
For her New York presentation, McCartney staged the most fashionable carnival we've ever seen, complete with candy apples, a jazz band, and star guests like Amy Poehler and Anne Hathaway. We caught the actress getting into the spirit while showing off her newly shorn locks in the designer's crisp white suit.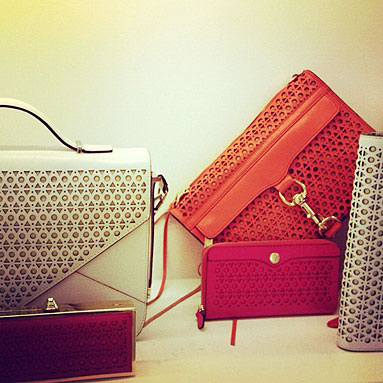 Rebecca Minkoff's Perforated Bags
Call it a perforation invasion! The designer's geometric cutouts looked poised to conquer the fashion world.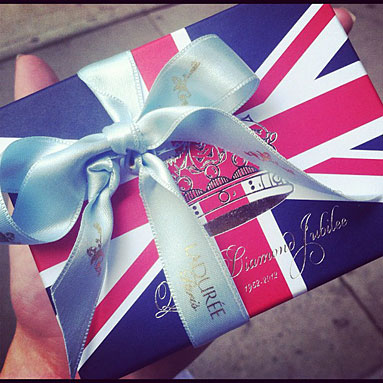 Laduree's Jubilee Macarons
Our post on the French brand's decadent bites got our mouths watering, so we couldn't resist picking up a set of our own!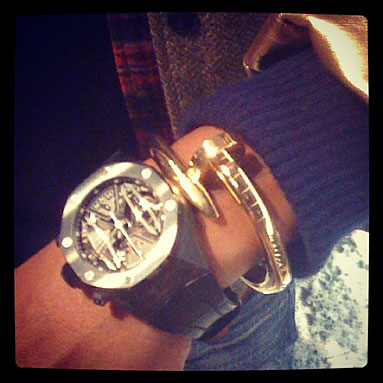 Pharrell Williams's Cartier Bracelet
We're not the only ones who love Cartier's Juste un Clou bracelet. The suave star showed his swagger with a heavy, vintage version of the design at the Billionaire Boys Club launch of Bee Line.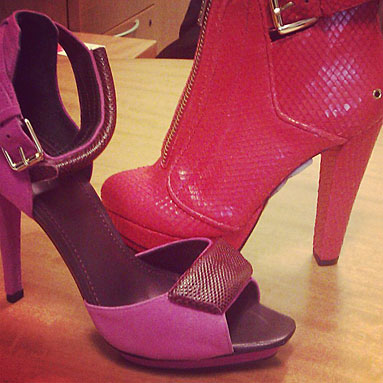 Sirak's Bright Heels
Hot new designer alert! When Adam Sirak stopped by the office with his fall collection, we swooned for the Halo (left) and Santo (right). Don't say we didn't warn you!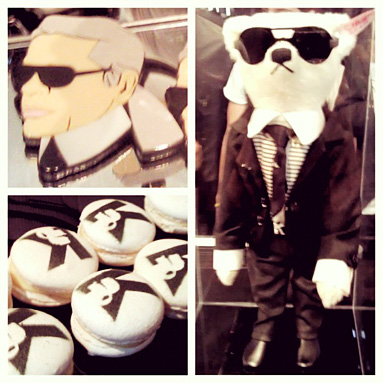 Karl Lagerfeld Mania
We went crazy for Karl at the label's N.Y.C. pop up shop. From teddy bears to keychains and macarons, we only had eyes for Karl!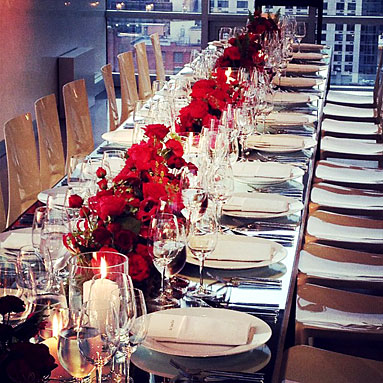 Cartier's Chic Table
The French jeweler set a posh table for us, complete with rich red flowers and mirrored surfaces. On Cartier's menu was a decadent meal from The Spotted Pig's April Bloomfield, which included pate, vegetable soup and dry-aged steak. Yum!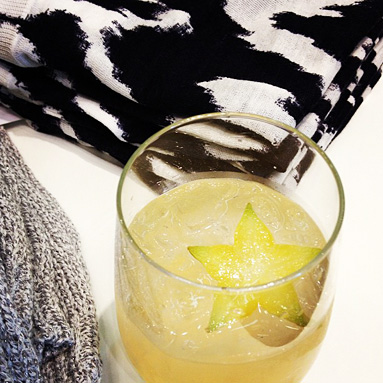 Loft's Refreshing Cocktails
Nothing says summer like a crisp, light drink. We shopped Loft's first New York concept store with star fruit-spiked sangria in hand.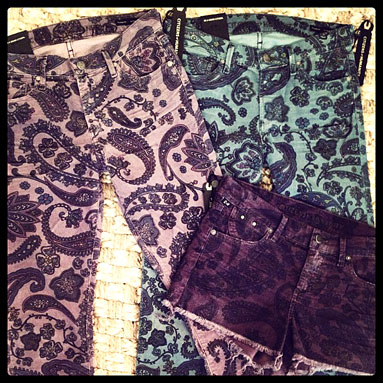 Citizens of Humanity's Bold Bottoms
Prints? Charming! We fell so hard for Citizens of Humanity's paisley cords, we don't think we'll be able to wait until fall to wear them!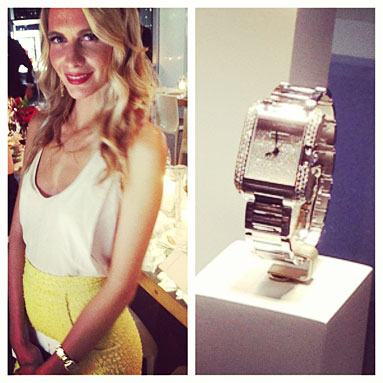 Poppy Delevigne's Stylish Timepiece
The stunning Poppy Delevigne modeled her gold Tank Anglaise watch. While she's among the first to own the Cartier style, the watch will be available for all to purchase on June 22.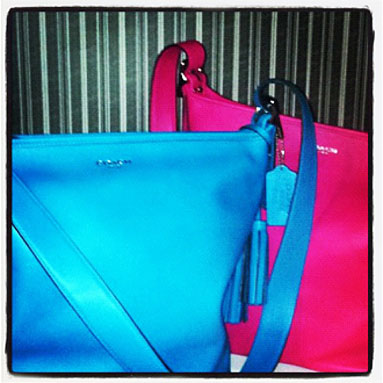 Coach's Charitable Totes
We shopped for a good cause along with Jordana Brewster and Malin Akerman at Coach's Children's Defense Fund event. One of the standout items was the label's special edition bright summer totes.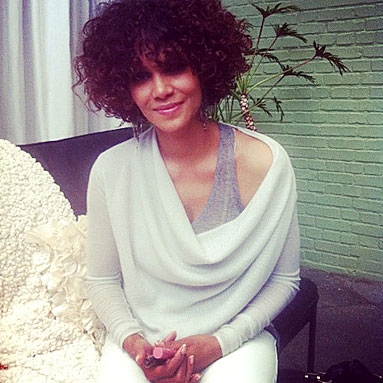 Halle Berry's Beauty Picks
The radiant actress held on tight to her Just Bitten Kissable Balm Stain in Honey at the Revlon ColorStay Whipped Crème Makeup launch. Berry's shade of choice from the soon-to-be released line? Caramel.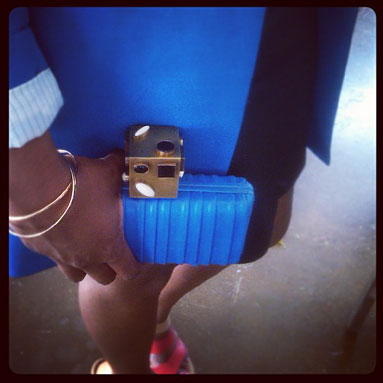 Kelly Wearstler's Bright Clutch
The cool shape and vibrant hue of Kelly Wearstler's jewelbox clutch caught our attention during a recent visit to the designer's showroom.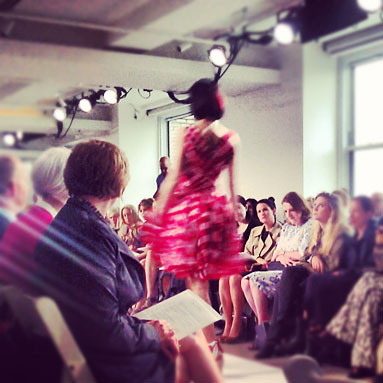 Oscar de la Renta's Latest Designs
Our editors picked Oscar de la Renta's gingham party dress as a favorite the second we saw the festive style coming down the runway.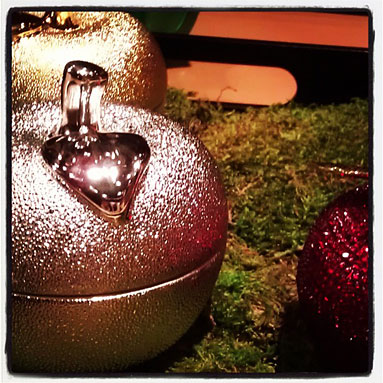 HSN's Enchanting Apples
We felt the magic at HSN's launch event for their Snow White and The Huntsman collection. The delicacies included Loree Rodkin's medieval chainmail necklace, mirrored RK by Ranjana Khan jewels and these irresistable D.L. & Company apple candles. The collection launches on HSN June 1st.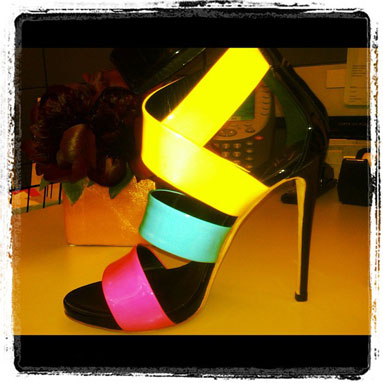 Giuseppe Zanotti's Raibow Heel
Fancy desk accessories we've got at the InStyle office! Our editor loved this Giuseppe Zanotti sandal so much she snapped a shot of it on her desk.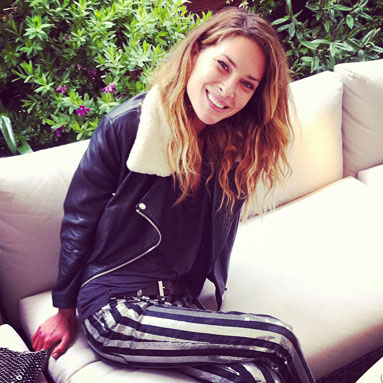 Erin Wasson's Striped Pants
The model came well-dressed to her first Cannes Film Festival. Wasson enlisted a stylist for the first time, Rachel Zoe no less, and looked head-to-toe chic in her Acne leather jacket, striped Balmain pants and black Manolos.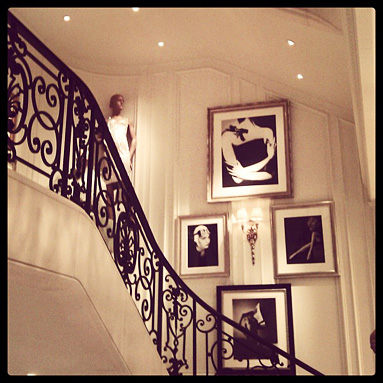 Ralph Lauren's Elegant Staircase
We feted Ricky Lauren's latest book The Hamptons: Food, Family and History at Ralph Lauren's Rhinelander Mansion flagship store. The view of the sophisticate spiral staircase was was enough to rival the designer's stunning clothes!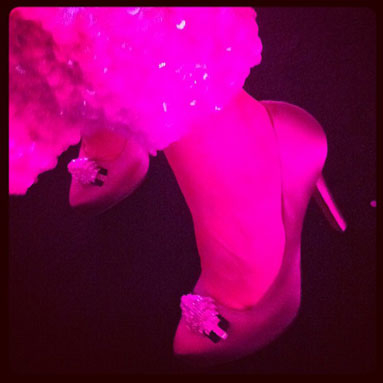 Paz Vega's Ferragamo Heels
When we caught up with Vega in her Look of the Day-making ensemble, she revealed that she selected her stunning Armani design to showcase her embellished Salvatore Ferragamo heels.
Marchesa
ღ‏@MarchesaFashion
Marchesa day glo: InStyle on Instagram: Our Favorite Photos This Week
http://news.instyle.com/photo-gallery/?postgallery=113476
11 Retweets
1 Favorite
11:24 PM - 9 Aug 12